Welcome Future Retro Brit-Am Pop Music Stars!
Unlimited Power Records is the FIRST Retro Brit-Am Pop Record Label.  UPR is actively seeking talented artists and bands to promote and produce! Artists that are an active part of our label get many benefits and can take their music to a new level.  All you have to do is submit your music (free of charge) and get accepted by our review team.
What we request is that you are a RETRO Brit-Am Pop (and Rock & Folk, etc) that sounds like you came from the 60s and 70's with some modern techniques and things tossed in from time to time. We don't accept COVER tunes.
Our Listeners
Our listeners want quality music and they want new songs all the time. Our job is to find and help create quality RETRO style music.
At Unlimited Power Records we love Retro music big time, and we are very particular about it. The music we accept as want to promote as an UPR artist must have many of the essences of that awesome Retro sound. After all that's what A&R is all about. The music MUST sound like it came from OR would fit in the late 60's early 70's era with a twist of today.  No covers. We love it when artists get inspired by retro songs and try to make songs that sound like them. Heck, that's what they did back then……so let the artistry begin!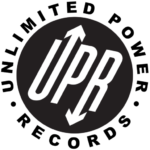 The Team and the Hood
We encourage cross promotion and collaboration with our artists. We can't make you work with other artists but they are often available. A Retro producer is available. And finally sharing the dream of creating awesome RETRO music is what all our artists share in common. There is no age barrier here. It's the music we are talking about.
Artist Selection
We select our artists by getting to know them & reviewing their music to see if it fits.  All the music we original hear doesn't have to be perfectly polished (although some bands are). We all look for music that is heading in the right direction and help them create or produce them to get that more refined polished sound.  The image is also important to us and we can help you craft that.  What is the most useful is drive and motivation with a feel for that retro sound.
What can you get from being an artist?
Submitting and accepting an invitation to join UPR gives you an edge into a genre in the world of music that is going through a brand new revival.  There is a huge NITCH market in this (yes, how can a nitch be huge?).  What we offer artist is promotion under the Retro Brit-Am Pop Genre, assistance with areas like Production, Branding & Promotion. Each arrangement between UPR is individually arranged to match your personal artist or band needs and can be Non-Exclusive or Exclusive.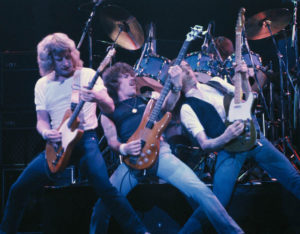 What can we offer you?
We are not a rip off middle company. We are looking to grow retro Brit-Am pop so we are one step away from being a not for profit. Or are we?? This might be a novel idea for a record label, but legally we can't do it, so we are currently funding the company. So what do you get? We can help guide your music to produce a tighter and more retro sound, we can connect you with many different companies that supply skills you might need or produce your music in our studio. We promote, We Produce, We even musically partner with some artists.  All we ask of you is to produce good music, promote UPR and Retro Brit-Am Pop and be a consistent contributor. Each artist or band get their own personalized agreement with UPR.
The upcoming Retro British Pop Arrives CD
We are accepting submissions to our upcoming Retro Brit-Am Pop Arrives CD which is a compilation of select artists that will be actively promoted by Unlimited Power Records. To submit to be considered for this, you must submit your material, have it accepted and a arrangement made with you or your band.
Here's what you've been waiting for!