A Welcome to new potential artists from David Say
Unlimited Power Records is the FIRST Retro Brit-Am Pop Record Label.  UPR is actively seeking talented artists and bands to promote and produce! We are very particular about what we want. The music MUST sound like it came from OR would fit in the late 60's early 70's era. After all, that's what this is all about right? New music that sounds like it should have been released back then. It's not about doing covers of older tunes, ok, maybe 1 but not without new songs. It's about writing NEW music that sounds like it could have been written back then! The style! The Cool Factor! It is completely ok to have some modern sounds sneaking into it also, so let the artistry begin!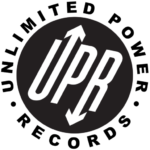 The Team and the Hood
I you love the music of the 60's and 70's and write music like that then your in the right place. We love it to and we are building a family of amazing artist's that compose music to this nitch Genre and we actively promote them. A success of one artist in our groups, help all of them enjoy success.
Artist Selection
We select our artists by getting to know them & reviewing their music to see if it fits into our current genre. We all look for music that is heading in the right direction and help them create or produce them to get that more refined polished sound.  The image is also important to us and we can help you craft that.
What can you get from being an artist?
Submitting and accepting an invitation to join UPR gives you an edge into a genre in the world of music that is going through a brand new revival.  There is a huge NITCH market in this (yes, how can a nitch be huge?).  What we offer artist is promotion under the Retro Brit-Am Pop Genre, assistance with areas like Production, Branding & Promotion. We are also NON EXCLUSIVE so our goal is to have you have the opportunity to make other avenues of headway into the market of music as well as Retro British Pop, a win win.
The upcoming Retro British Pop Arrives CD
We are accepting submissions to our upcoming Retro Brit-Am Pop Arrives CD which is a compilation of select artists that will be actively promoted by Unlimited Power Records. To submit to be considered for this, you must join as a potential artist and submit your material.
Joining as an Artist for promo without being on the compilation CD
You can join UPR and we will actively promote and produce you.  You still have to go through the "Potential Artist" music review and submit your music for evaluation to make sure it fits.