New Artists! Fans! Searching for new Retro Music? Welcome!
Welcome to 
Unlimited Power Records
a label that promote Retro Music and other styles of music.  
Listen to Music
, 
Buy Music
or
Submit
your own Retro style music to Unlimited Power Records.
The face of music is changing and that's no surprise. People are  very much in the musical moment these days. They don't linger on songs like the used to and they aren't as tied to one style of music. Home studios are popping up everywhere but one thing hasn't changed.  Making GOOD music takes a lot of time and energy. Individual artists who can't make a living creating music anymore still love making it and have become "Professional Music Hobbyists" bringing in tiny streaming incomes enough to pay for their guitar strings. Popular music is quickly becoming boring. Encouraging more and more artists to creative their own musical space or find new music to listen to & leave the flock.
Listeners are very much in the moment. They DO have their own taste in what they want and it's changing day to day. Retro styles have returned with vengeance and created musical niches that are being rediscovered by the listening public.
BRAND NEW DIGITAL RELEASE – LOVE SPACE by Bruce Gombrelli
Available on ITunes, Amazon, CDBaby, Spotify and Unlimited Power Records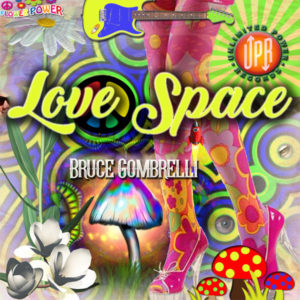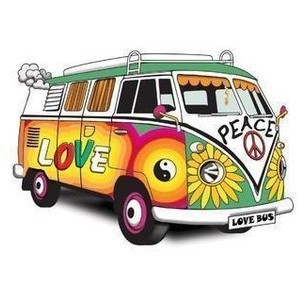 If ya want to know more about 60s or 70s Retro Pop Rock  go here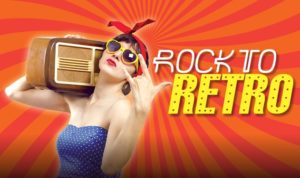 CALLING ALL RETRO ARTISTS: Retro music isn't just for listeners, it's for the music composer powerhouses and many of them never made the charts or missed the era that they loved so much.  New Artists are discovering the romance and cool factor of this music also.  If you want to submit your new material go here Artist Intro
LISTENERS & FANS: We are excited you found us! You'll will get a chance to hear BRAND NEW music that sounds like it was created in styles that you haven't hear before. These bands and not like the top 40 of today. They are individual yet sound familiar to some retro artists.
Connect with us on Facebook,  join UPR listener newsletter or even listen for free on SPOTIFY! (But not all releases are available there. We have exclusive content only found here on UPR records website).
What are some of the older bands? Think of the classic British and Psychedelic bands of the late 60's and early 70's then add in the CA psychedelic sounds and you have a perfect recipe for Brit-Am pop. Think Yardbirds, Hollies, Beatles, Spirit, Paul Revere and the Raiders, Badfinger, Jefferson Airplane, Incense and Peppermints, Rare Earth, The Kinks…you get the idea. If you want to know more about this kind of music we chat about it here.
HAND SELECTED ARTISTS!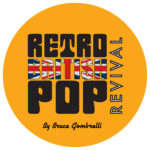 Unlimited Power Records "hand" selects artists and their music so we represent music that is perfect for this Genre. To give the listener the best experience at getting the music they want. UPR often acts as an advisor, a producer and promoter for our artists.  We also are expanding our exclusive library of songs and content to give the user a larger musical experience.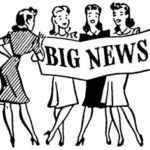 GOLDEN RELICS 3 SONG EP (SPECIAL BONUS VERSION)
Here at Unlimited Power Records we also see SPECIAL RELEASES from the our artists that you can't get anywhere else on the Internet.
That's right! EXCLUSIVE content!
Deep Inside My Brain by ZemZada is now available
Retro Brit-Am Pop is a great style of music that entices you to listen for metaphors & find your own personal meaning in songs. There's creative harmonies and lush instrumentation. You can hear songs that are built part by part by individual artists or cohesive bands instead of a team of writers that typically sit behind the current pop stars. The music may even emulate some of your favorite bands of the past but in pieces and parts. You can listen to it over and over, and years later, rediscover it. Not surprising it will probably grow on you more than once!
INSTRUMENTS
What kind of instrumentation is used for this type of music? It's a splash of the best 60's, 70's with a slight splash of 80's sound. The music production sounds quite similar to what was created by the likes of producers in that earlier era, George Martin and more.  You'll hear Harmonies, Horns, Sitars, Strings, Synths, Rhodes, Harpsichords, and many different instruments and sonic layers, with acoustic, 12 string, and electric guitars.  All I can say is – what a incredible journey back in time with brand new music, catchy lyrics and deep musical content all done in a retro style of yesterday.
We also have VIDEOS!
See The Sunshine was one of the music videos created to match the music. This song has a video that is located here 
here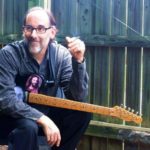 Creating music that has the essence of the 60's requires a channeling of a time gone past. Instruments existed back then that aren't typically used the same way today, guitar licks had a style.
Most importantly the songs often have harmonies, personal topics and song structures that don't subscribe to the typical modern song flow and sometimes where more of a song storyboard then a formula. Don't get us wrong, we like some formula style songs, they can be amazing but we also embrace songs that have a lot of twists and turns.
STREAM SONGS ON SPOTIFY!
SPOTIFY!!  We can dig it, we like streaming to 😉