New music that has that crazy cool RETRO Brit-Am Pop style!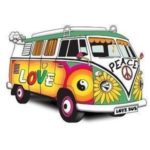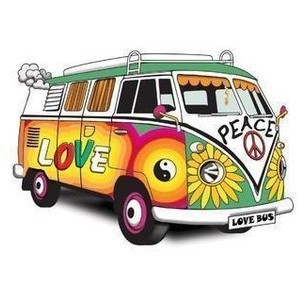 Unlimited Power Records is an very active growing record label that resents the latest 60's, early 70's  RETRO BRITISH & AMERICAN POP music. This is a movement where BRAND NEW music is being created to indulge the feel and vibe of that era. A sonic resurgence created by the deep desire to experience this music combined with the strong presence of the internet has created a perfect space for the development of a completely new underground pop movement.  It's a return to the creative mind challenging music that allow the musician to explore their creativity at a personal level and the listener to be part of that experience. (If you are a musician or Artist in this style of music, we are actively seeking new artists & you can contact us and submit material here)
Listen to this BRAND NEW tune from Chris Hardy and the Far Outs. It's got that classic 60's surf vibe which throws you into the Retro American Pop era! Go Chris Go!
A tune from later 60's earlier 70's
Think of the classic British bands of the late 60's and early 70's then add in the CA psychedelic sounds and you have a perfect recipe. Think Yardbirds, Hollies, Beatles, Spirit, Paul Revere and the Raiders, Badfinger, Incense and Peppermints…you get the idea.
Want something a bit more British/American late 60's early 70s??  Check out this amazing tune from Bruce Gombrelli, Yeah Baby! I can dig it!
Listen to "See The Sunshine"     See the Sunshine
UPR hand picks their Artists and Bands!
Unlimited Power Records selects artists and their music so we represent music that is perfect for this era. To give you an experience you'll appreciate. We help them express their full potential and then we group and promote them.
Listen to "Try Try Tried"       Try Try Tried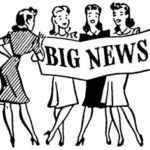 GOLDEN RELICS 3 SONG EP (SPECIAL BONUS VERSION)
Here at Unlimited Power Records we also see SPECIAL RELEASES from the our artists that you can't get anywhere else on the Internet.
That's right! EXCLUSIVE content!
Retro British and American Pop music wants you to listen for metaphors & find your own personal meaning in songs. There's creative harmonies and lush instrumentation. You can hear songs that are built part by part by individual artists or cohesive bands instead of a team of writers behind the current pop stars. You can listen to it over and over  and even years later and never get tired of it, actually it even grows on you! Instead of it being depose-able and a trivial cheap shallow musical flash that soon become "that's so last week" but instead makes you want to listen to it over & over again. Music that means something!
For example, In the Listen to Tunes area you can get Golden Relics, it contains the music in Hi Res Form and also it contains the lyrics & images for the release.
Unlimited Power Records promotes a hand selected group of Retro British Pop artists. Our goal was to represent the best in this new/old genre and present them to the world and the internet.
UPR Featured Favorite Artist
Unlimited Power Records is proud to promote Bruce Gombrelli; a Retro British American Pop Artist!  Bruce's music is NOT designed current Top 40 material but rather wonderful endearing music that evolved in years gone by and he nails it. It's a splash of the best 60's, 70's with a slight splash of 80's sound. The music production sounds quite similar to what was created by the likes of producers in that earlier era, George Martin and more. You'll hear Beatles, Badfinger, Yardbirds, Spirit, Raspberries, and many other bands. You'll hear Harmonies, Horns, Sitars, Strings, Synths, Rhodes, Harpsicords, and many different instruments and sonic layers, with acoustic, 12 string, and electric guitars.  All I can say is – what a incredible journey back in time with brand new music, catchy lyrics and deep musical content all done in a retro style of yesterday. The steampunk genre would even be proud.
FEATURED SONG
See The Sunshine – This song has a video located
here
Creating music that has the essence of the 60's requires a channeling of a time gone past. Instruments existed back then that aren't typically used the same way today, guitar licks had a style. Most importantly the songs often have harmonies, personal topics and song structures that don't subscribe to the typical modern song flow and sometimes where more of a song storyboard then a formula. Don't get us wrong, we like some formula style songs, they can be amazing but we also embrace songs that have a lot of twists and turns.
Room With A View" – Released 5/2017!!
FEATURED SONGS by
STREAM SONGS ON SPOTIFY!
SPOTIFY!!  We can dig it, we like streaming to 😉